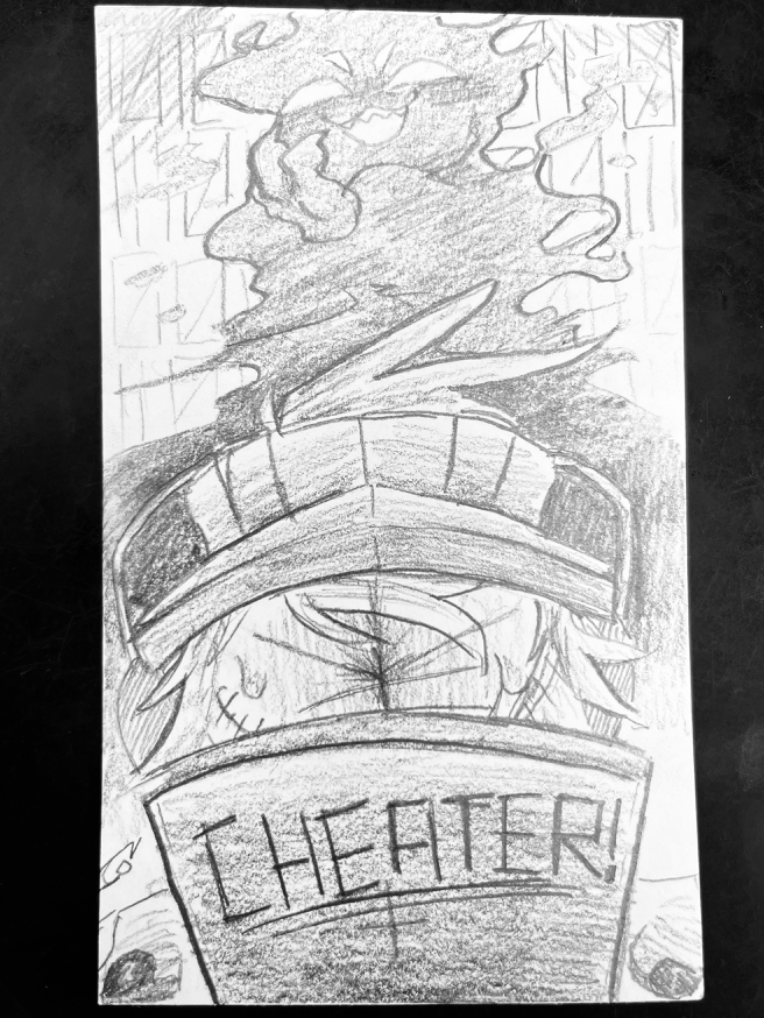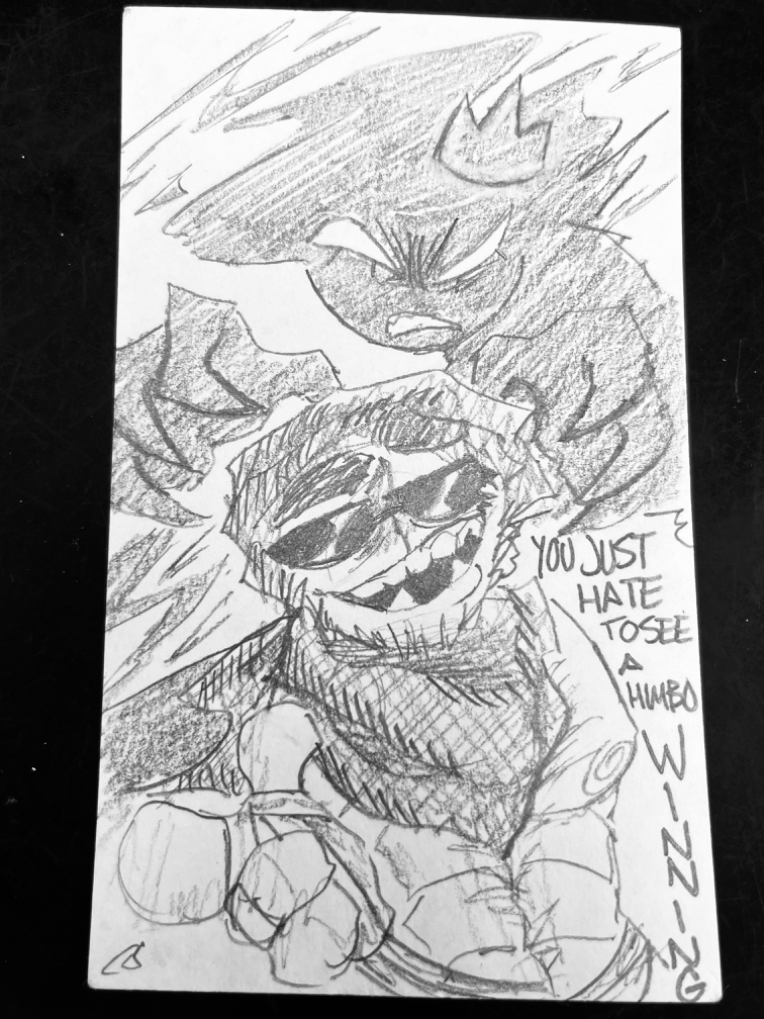 two aus ive worked on before.


top image- Stygian's Universe
the entire world is essentially like a game completely designed by stygian himself. deimos, created as an npc, becomes aware of the world around him due to a "fault" in his code. he uses his own computer to enable hacks and cheats for himself to navigate to the boss, where he then encounters stygian to shut down the game
bottom image- Conductor's Universe 
conductor, running the most elaborate experimental faction in this twisted reality, encounters a new foe to rid of- sanford. being the cheeky looter he is, sanford breaks into the main base, raiding as he went on, until he met conductor. he advised him to return what he had stolen, and leave quickly and quietly to avoid further complications. in which sanford replied, "In your dreams, bozo!"
mistake.
conductor and his lackeys chase after sanford through their antigravity world, trying to steal back the most valuable and dangerous piece sanford had taken- their own version of the keystone fragment.